Why We Are Different
Our innovative solutions and programs set us apart from the competition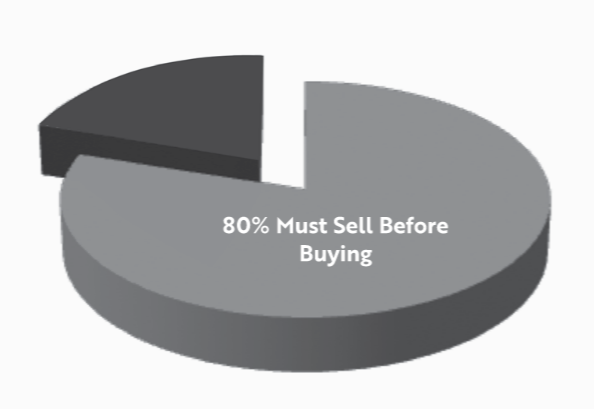 When Buyers Purchase a Home With Us, We Sell Theirs for FREE!
80% of buyers looking for a home need to sell theirs before buying another one.
Our Guaranteed Sale Program
The buyer purchases
We find a buyer.
We sell the buyer's home for FREE!
Benefits to You (the Seller)
The buyer has more money for a down payment to purchase your home and deliver a stronger offer.
You're more likely to get stronger offers from buyers because we are willing to sell their homes for free!
Buyers-in-Waiting Program
Our innovative "Buyers-in-Waiting" program gives buyers working with our team priority access to new listings that match their home buying criteria.
With a single click, we can pull up every buyer in our database that is a potential fit for your home. We also present the details of your property to our current buyers, so they know about your home first.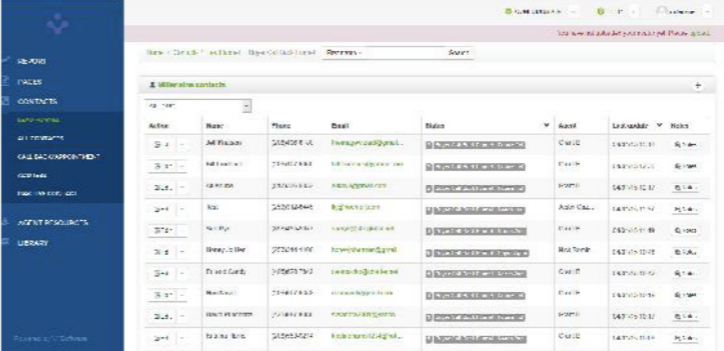 Buyer Match Program—Innovation
We mail thousands of letters each month as a FREE service to buyers to help them find the perfect home.

When we MATCH them to your home, you save THOUSANDS in fees!
How Do We Keep In Touch With Potential Buyers?
Most agents spend less than one hour per week on the phone with prospective buyers.
Our Client Development Team of full-time specialists takes incoming calls from potential buyers and makes outgoing calls to prospective buyers.
Agent Appreciation Events
Every agent from every firm is welcomed to network at our events. Agents who sell one of our listings walk away with a commission bonus of $5,000!
We network with all top producing agents and provide them with additional incentives FROM OUR BUDGET (not yours) to have all buyers' agents working on getting your home sold.
Professionally Designed Home Brochures
We supply every buyer that previews your home with a professionally designed, full-color brochure featuring professional photography and detailed information about the property.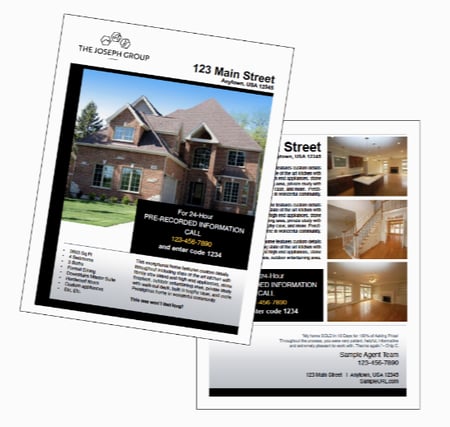 We Train To Be the Best . . . Constantly!
Our team meets weekly for 2-3 hours to discuss marketing strategies, new programs and capabilities, and client communications!
The average agent spends only 8 hours per year mandated by the state to practice fundamentals.
The well-trained experts of Joseph Real Estate spend 100+ hours per year on ongoing education and development.
Showing Feedback System
Our Showing Feedback System automates the process of providing you with comments from agents and their buyers after they visit your home.
View feedback online 24/7.
See exactly what buyers thought of your home, directly from their agent.
Receive summary statistics on all showings.
We can email every agent who has shown your home to advise them of changes.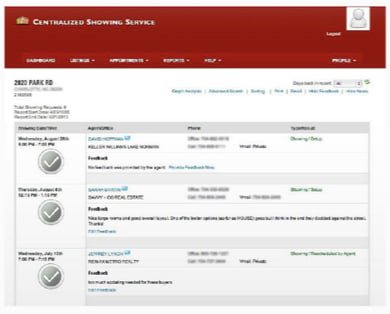 Weekly Market Snapshot Report
Each month, our clients receive a market report which highlights recent market activity
Presents an up-to-date and accurate picture of home sales in your area
Listing and sold price is displayed graphically
A detailed map references your home relative to other listed and sold homes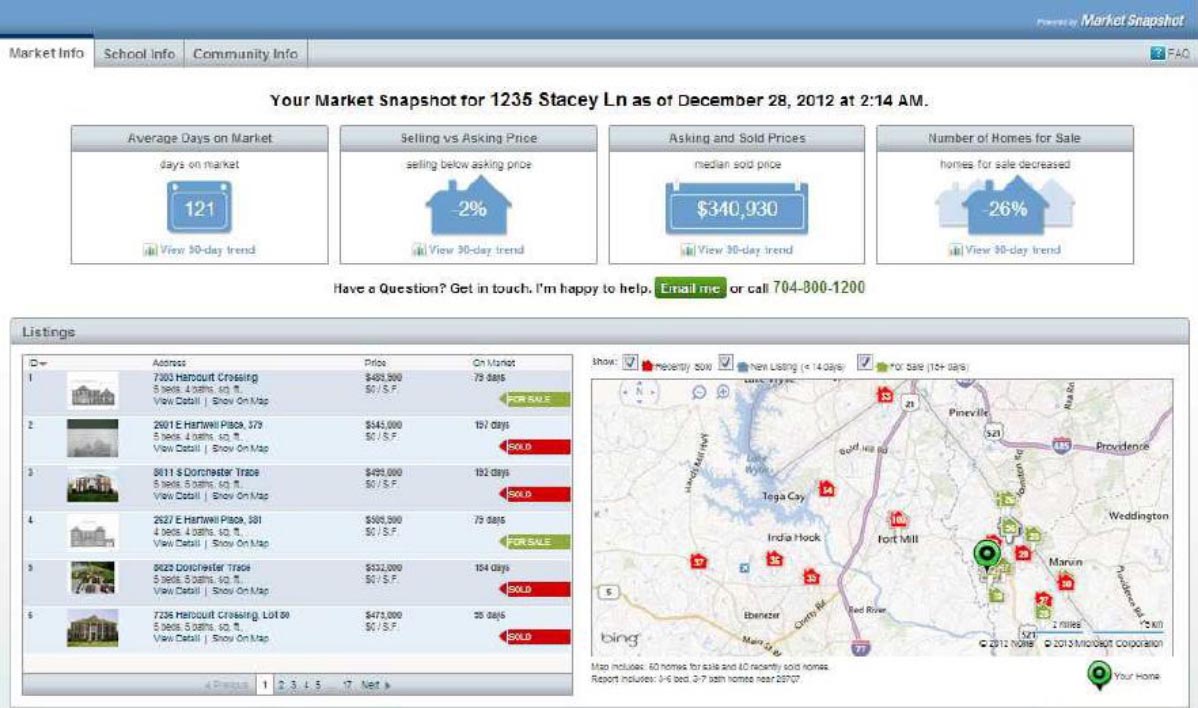 We Sell More Homes for More Money!
Unlike traditional agents, we sell homes on the regular. We operate as a team and follow the exact same proven home selling system every time. OUR success means we have the resources to invest in delivering results for YOU!

The Joseph Real Estate system gets your home solid quickly and for MORE MONEY! That's not an empty promise or us bragging—it's a fact!

On average, this means more than $10,474 to YOU!
We Pay Attention
The Top Three Key Factors That Sell Homes
Pricing Strategy
Pricing is the #1 factor that sells your home quickly (and for the most money)! We deliver a "Right Price" promise for every home listed with Joseph Real Estate.
Property Presentation
To deliver a fast sale for the most money, we prioritize how your home looks, as well as the listing price for your home.
Aggressive Marketing
Our well-planned and expertly executed marketing strategy gets your hold sold fast (and for top dollar)!
EXCLUSIVE GUARANTEE
1-day Listing Guarantee
With Our Exclusive 1-Day Listing Guarantee, you won't be trapped for twelve months hoping that your home will sell. If you are not completely satisfied with our professional service, Just Fire Us! It really is that simple!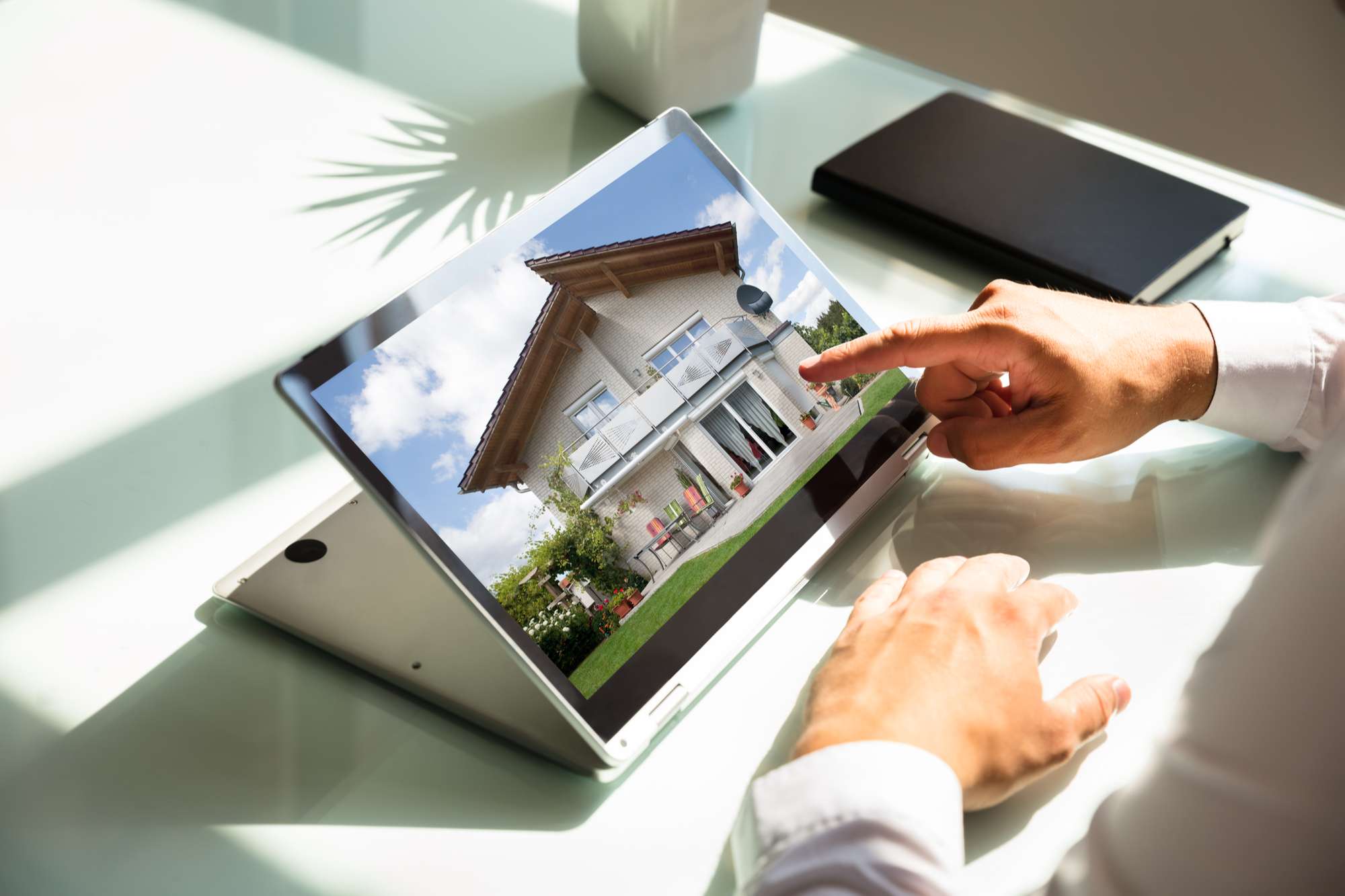 What People Say About The Joseph Group
We're not bragging or trying to make ourselves look good! Our clients do the bragging for us, and we work hard to make sure every client's experience leads to positive comments like these.
It is not often that you encounter a set of professionals quite like the folks of The Joseph Group. The staff in general have been helpful and responsive even in stressful situation.

Melanie Kemp in particular has been a true standout in this group and has made even the most daunting situations manageable, she should be commended for her work. Thank you Melanie!
Melanie is a GREAT property maintenance manager. "User Friendly" and responds timely to any concerns. This is my first property rental experience and she has the owner/tenants best interest and concerns in mind. Very easy to work with.
We have 4 rentals they have taken care of for several years now. And they have done a very good job of keeping them occupied and cared for. They have been easy to work with and have taken any concerns we have seriously. I appreciate their work.
I have lived in so many different places, and I have never had such quick response to maintenance and general questions and concerns. I have been here for 3, going on 4 years. Couldn't be happier! Everyone we contact is thorough, professional, and incredible. Shout out to Ian, Andy, and the whole maintenance team. We had to have some stuff fixed in the midst of this pandemic and they were so considerate and incredible!!! I would give them 1000 stars if I could. Hope to stay with them for years to come.
Contact Us
Please fill out the form below to connect with The Joseph Group