Start Referring Clients to Us
Earn Thousands in Referral Fees & Protect Sales Commissions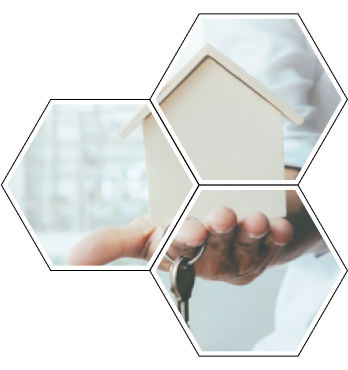 Our Mission
Our mission is to help others. We help landlords identify and achieve their individual investment goals. We help residents feel safe and secure in their home. We do this by pairing the best people, with modern technology and business practices, which enhance the client experience. At The Joseph Group; it's not just a rental, it's a home.
"We had our home listed with a friend who is an agent for more than 68 days with little traffic and no offers… We hired The Joseph Group Team… After a short time we received 100% of our asking price…" - John L.
Values
Commitment to excellence
Hard work
Clients first
Integrity
Transparency
Continual improvement (Kaizen)
Own the outcome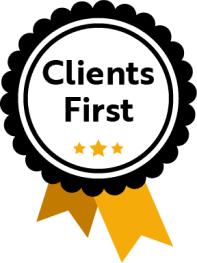 Our Philosophy
Our "Clients First" mentality gives you peace of mind that your client will be treated like family. With over 200+ five-star reviews online, and a great reputation in the industry, you can be confident in your recommendation.
Service designed with the Landlord in mind
The Joseph Group Is A Full Service Management Company Offering Cutting Edge Service.
Guaranteed Rent Program – Your client's home rented in 30 days or less, or we pay the rent!
Full tenant Screening (including Credit, Criminal, Employment & Rental Histories)
Complete Accounting and Reporting for your clients
Monthly Statements
Annual 1099s
Utility & Maintenance Payments
24/7 Maintenance response with fully licensed and insured vendors
Tried & True Attorney Prepared Leases
Property Preservation Program — We turn the property over to you to sell in the BEST condition.
Eviction and Tenant Lease guarantee offers your client the very best in rent protection.
Cancellation Guarantee
"Absolutely amazing experience! Andy and Ashley are the most hard working, professional, and effective property managers I've ever worked with. They will go above and beyond for you and your needs. Awesome service 11/10"
– Asiel C.
Protect My Pipeline!
The Joseph Group Pays You To Remember Your Clients
We all know staying TOP OF MIND is vital in today's fast moving, digital world. Whether you have an Extended Seller or work with an Investor our PROTECT MY PIPELINE program puts JGPM to work for you!
Our Top Of Mind Marketing Is Event Based, Relevant And Personalized To You.
Automatic Broker Touch Points
Lease / Renewal Signed
90 day follow up
6 month follow up
Equity Analysis
Get Paid…
…. Again And Again And Again.
Receive $555 referral fee upon signing of the client.
Receive 5-15% of management fees each year, for as long as the client is under management.
Protect my pipline revenue pillar
The opportunity begins to compound over time as you refer more rentals to The Joseph Group.
| | | | |
| --- | --- | --- | --- |
| # of homes referred | 1.00 | 5.00 | 20.00 |
| Annual Referral % Tier | 5% | 10% | 15% |
| Up Front Referral Fee | $ 555.00 | $ 2,775.00 | $ 11,100.00 |
| Annual Referral Fee (5 years) | $ 960.00 | $ 9,600.00 | $ 57,600.00 |
| Sales Commission Boost | $ 10,500.00 | $ 52,500.00 | $ 210,000.00 |
| Protect My Pipeline Revenue Pillar | $ 12,015.00 | $ 64,875.00 | $ 278,700.00 |
Rental to listing concierge services
Our Moving Concierge Team Will Transition The Home From A Rental To Sale Ready For You.
Leverage our relationships with cost effective contractors
Leverage our expertise to select exactly what to do, & more importantly what not to do
$0 out of pocket - all improvements paid for at closing
An updated, staged, and sale ready home is referred back to you for a seamless transition to sale.
Next Steps

Let us provide Rental CMA's for you,
within 24-hours we can provide you a detailed report, backed by our 30-day Guarantee!

Speed is key!
Everyday the home sits vacant your client loses money. We facilitate a smooth hand off at closing and can take the home from closing to construction to rented FAST.

Rent Ready
Our team will conduct a detailed Rent Ready Evaluation of the home so your client knows exactly what work needs to be done to maximize their ROI.